Low Back Pain
Arti­cle 1.5
Feb­ru­ary 2009, Maui Hawaii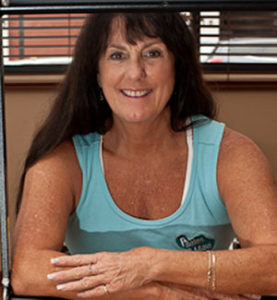 Many of my clients suf­fered from low back pain. Espe­cial­ly in the sacral-ili­ac area. This is the back area at the low tri­an­gle of the spine. This joint con­sists of the con­nec­tive area between the sacrum and ili­ac crest. Clients come to me ask­ing, "Do I keep mov­ing? Or do I rest?" I am not a doc­tor and med­ical diag­no­sis is rec­om­mend­ed. I do sug­gest clients con­sid­er com­mon sense. Ask­ing ques­tions like, does your back feel bet­ter lat­er in the day or ear­li­er after wak­ing? If the joint is inflamed from over use it would feel worse lat­er in your day due to mov­ing. If the joint is stuck or fixed need­ing cor­rect move­ment and lubri­ca­tions the joint would most like­ly feel bet­ter lat­er in the day after activ­i­ty. Lis­ten­ing to your body is a good start­ing point. Our bod­ies want to be healthy and pain free. It is many times our deter­mi­na­tion to push, pull, over work or put our bod­ies in unnat­ur­al pos­tures over long dura­tions of time that dis­rupts our nat­ur­al process of health and comfort.
Anatom­i­cal­ly the large bone of the upper leg, the femur inserts into the low pelvis (hip joint). The sci­at­ic nerve runs through this hip joint. There are six deep mus­cles that keep the femur cor­rect­ly placed in the pelvis. Should these deep six mus­cles not be work­ing up to speed or sleep­ing there could be improp­er place­ment of the largest bone of our body the femur, into our pelvis. When the femur is not cor­rect­ly placed it can pinch and irri­tate nerves or cause fric­tion and dis­com­fort in the hip. This type of dis­com­fort is many times described as low back pain.
What does all this have to do with Pilates exer­cis­es a great deal? Pilates exer­cis­es work these deep hip mus­cles. When com­pres­sive stress is applied to the leg and hip when work­ing a leg press machine the large quadri­ceps and ham­string mus­cles want to do the work. If these larg­er leg mus­cles can't com­plete the move­ment or the leg to pelvis place­ment is com­pro­mised then the low back mus­cles try to help out. Pilates exer­cis­es for the legs use light weight with pre­cise leg/hip move­ments. Pilates exer­cis­es using light resis­tance work the deep hip mus­cles which leads to cor­rect femur place­ment. This allows the pelvis to work as a sta­ble sta­tion. When the pelvis is sta­ble the low back has less work because it sits on top of a sta­ble sta­tion. The legs come from below the pelvis work­ing effete­ly allow­ing the pelvis to remain sta­ble. Less work for the low back and more low back and pelvic sta­bil­i­ty can pre­vent low back discomfort.
Thus work­ing the hip through cor­rect Pilates exer­cis­es can help relieve low back dis­com­fort. Anatom­i­cal knowl­edge is crit­i­cal to Pilates exer­cis­es. Make sure your Pilates pro­fes­sion­al is cer­ti­fied and has high­er edu­ca­tion about bio­me­chan­i­cal move­ment. Check accred­i­ta­tions and expe­ri­ence before choos­ing a Pilates instructor.
Can­dice Crews is cer­ti­fied and advanced trained with the STOTT PILATES edu­ca­tion sys­tem. She also has stud­ied direct­ly with acclaimed Phys­i­cal Ther­a­pists in Cana­da and the USA. She has tak­en the Injury and Spe­cial Pop­u­la­tion course through STOTT PILATES twice to obtain as much knowl­edge as pos­si­ble. Please con­tact her at www.pilatesmaui.com for more infor­ma­tion. We wants to make your Pilates expe­ri­ence the best it can be.